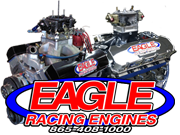 Call us here at Eagle for Special Pricing on "freshens" and NEW engines!!!! Read More →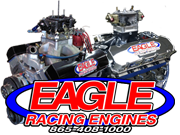 Everyone is gearing up for the 2013 season on the drag racing side and the circle track side! If you have any questions on pricing or availibility then give us a call at 865 408 1000. We have anything you need... Read more...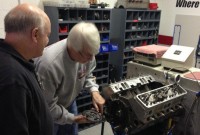 We were lucky enough to be able to make time and get the opportunity to go to Statesville,NC at CV Products and do some testing on there Spin Tron. We were able to learn a lot between crates, limiteds, and super... Read more...